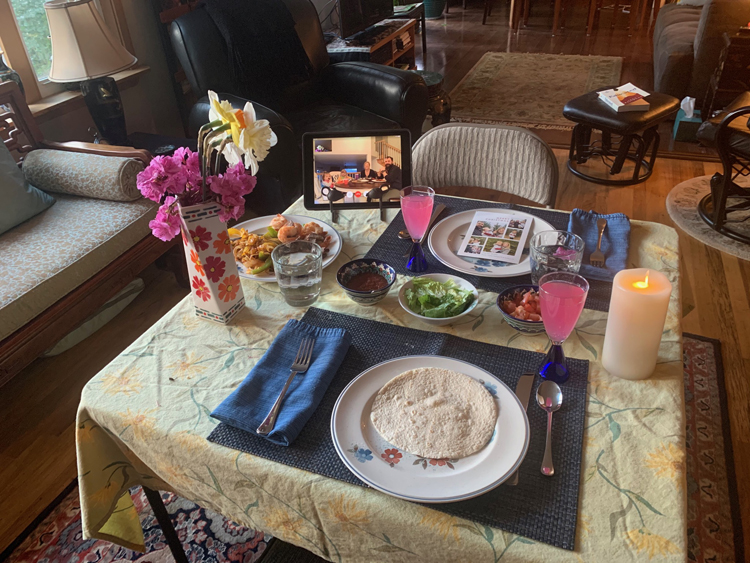 ENJOY A MEAL WITH
A FRIEND OR FAMILY MEMBER ONLINE - DTOing
My name is Harriet Stephenson, the owner of Dining Together Online™. It is an activity that is intentionally designed to connect and communicate with family and friends over a meal online. With so many people suffering from loneliness, anxiety, and depression, I believe that we should find meaningful ways to stay connected and be as happy and healthy as possible.
Especially during this time of a global pandemic and social distancing, it is really necessary to take charge of your health and stay close to those you love, while reaching out to those who need support. I want to help you build, maintain, and improve relationships that are important to you while taking care of the health and well-being of yourself and the people you cherish.
If you wish to learn more about how Dining Together Online™ works, feel free to visit the Instructions page. You can also check out the Blog page to see amazing recipes and activities that you can enjoy with your DTO partners. Happy eating!